Dare 2 B Challenged
Dare 2 b challenged is a new and exciting venture undertaken to lead the field in outdoor adventure programmes. The company is a vision of what outdoor pursuits should be in the 21st century. This vision is centred on providing high quality adventure programmes, which are environmentally sensitive, customer focused and represent value for money. We believe this ethos combined with hard work, dedication, and continued education will catapult Dare 2 b Challenged to the forefront of UK based adventure providers.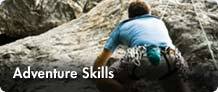 The company was founded in 2007 by David Smith after his 5 years working as an Outdoor Instructor in the UK and New Zealand. The basis for the company was born from his experience working for other adventurous activity providers. Specifically, he saw the areas that each of the organisations he worked for could improve. These improvements have formed the basis for Dare 2 b Challenged, the main areas that his company aims to be superior is through attention to detail, professionalism, client care, and the use of sport and exercise psychology. These attributes had been developed throughout his professional outdoor career and whilst studying for his BSc in Outdoor Education, at Lancaster University and MSc in Sports Psychology at the University of Wales, Bangor. David believes that the correct implementation of key psychological strategies combined with extensive environmental knowledge and whilst operating within the highest standards of safety set down by national bodies will deliver the ultimate adventure programme for all his customers.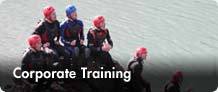 I'm a determined individual who likes a challenge and prides himself on being competent, friendly and professional. At the moment I am currently working towards many professional and personal goals. These include working towards my MSc in Sport and Exercise Psychology, logging quality days for my M.I.A Training and winter ML as well as gaining professional experience in the outdoors. A desire to become a top educator is why I am studying the psychology of learning at masters' level. The course includes how to promote and enhance self confidence, group dynamics and the factors affecting it, as well as motor skill acquisition and many more. My particular passion in Outdoor pursuits is mountain based activities. Including, climbing, walking, and scrambling, any of them I feel confident partaking in or leading others. Saying this though I seem to be spending an ever increasing amount of my time kayaking. Scuba diving is another sport I participate in and often be found bobbing around the coast waters off Anglesey on a sunny evening. Further to these activities I am also a member of the RNLI, being one of the sea going crew of Moelfre Lifeboat. As well as doing a worthwhile job rescuing people from the sea, the social side is very good, and the training I receive in first aid, sea survival, radio operation and boat handling skills all increase the breath of my maritime experience. So now you know a little about me, and I hope to see you soon on one of the many adventure programmes offered by Dare 2 b Challenged.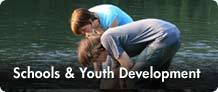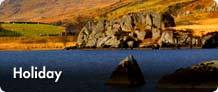 Dare 2 B Challenged Statistics: 2 click throughs, 2372 views since start of 2022
Multi-Activity Provider,Climbing,Educational,Mountain Activities,Walking,Water sports

in

Glyn Garth, Menai Bridge

,
Tariff

When?

Contact Details

Dare 2 B Challenged

Manager/ Contact Person: David Smith

The Annex, Glyn Garth Gardens

Glyn Garth, Menai Bridge

Isle of Anglesey

LL59 5PA

UK.

Our Website

News & Special Offers

July and August Special
"Weekend getaway"



2 days activities
2 nights camping accommodation* at a picturesque and totally stunning location on Anglesey, less than 50 meters from the sea!
Only - £125 per person (adult)
Only - £89 per person (child**)

* Camping equipment not provided
** Children must be accompanied by paying adult