Clwb Marchogaeth MÔn Riding Club
BHS British Riding Club Affiliated Club No. 693
Clwb Marchogaeth MÔn Riding Club is the BHS British Riding Club affiliated club for Ynys MÔn (Anglesey). The club which is open to seniors and juniors, novice and experienced riders organises regular training and competitions at various establishments across the island.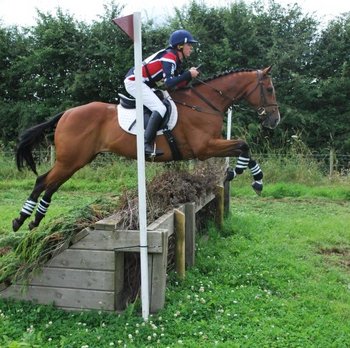 SJ show on sat Dec 10th at Neds...see seniors training but all welcome (first class starts at 60cm...no lead reins please). PRIZEMONEY 1ST-3RD GENEROUSLY DONATED BY MON HUGHES AND EILIAN WILLIAMS FARRIERS. Also we are having a mega xmas raffle to raise money for the club to spend on events in 2012. If anyone would like to donate a prize please contact Jo Williams before December 10th! Raffle will be drawn at the xmas party on December 19th....don't forget to order your tickets from Linda Jones!
Membership of Clwb Marchogaeth MÔn Riding Club is £20 for the year. To become a member, please complete the membership form and return with payment to Dr Jo Williams at the address on the form.
Contacts:

Chairman - Rhys Parry, Tel: 07796 374 704
Secretary - Linda Jones, Tel: 07778 847 338
Treasurer - Sharon Ricketts, Tel: 07772 055 597
Chief Instructor - Carl Owen, Tel: 07731 406 054
Merchandise/Membership Sec and website- Jo Williams, Tel: 07712 654300
Junior Rally Organiser - Iona Williams, Te 07912 066 480
Lead Rein / 1st Ridden Rally Organiser - Joanna Ketcher, Tel: 07882 636136
Health & Safety Officer - Trish Griffiths, Tel: 07921 826 623
Club Sweatshirts & Polo shirts now available!

Children and Adult polo shirts, all at £12.00
Children and Adult sweatshirts, all at £12.00
Children and Adult sweat hoody, all at £14.50
Navy with the above embroidered logo

Contact Jo Williams, as per newsletter if you wish to place an order.
Further information about British Riding Clubs can be found at website link . RC members also have a reduced rate for membership of British Dressage and if you want to know more about the BD North West then information can be found at website link
Ynys MÔn - Anglesey
Clwb Marchogaeth MÔn Riding Club Statistics: 1 click throughs, 4423 views since start of 2022
Horse Riding

in

LLangefni

,
Tariff

Membership runs from 1st Nov to 31st Oct
£20 per year
Includes low-cost training &
reduced club entry fees.

When?

Contact Details

Clwb Marchogaeth MÔn Riding Club

Manager/ Contact Person: Dr Jo Williams

Penmynydd Road

LLangefni

Isle of Anglesey

LL77 7SG

UK.

Our Website

News & Special Offers

Membership DUE NOW! runs from 1st November to 31st October annually and is priced at £20 per year. Family membership available for £50 per year

Benefits of membership include:
* Low-cost training
* Reduced entry frees for all club events
* BRC offer a wide range of BRC qualifiers and championships
* 3rd party liability insurance whilst competing at BRC events
* Quarterly magazine 'Rider' with news, information & articles
* Discount at A.C.G.S. LLangristiolus & Rhoscolyn Rug Wash