Stiniog outdoor activities weekend!
@ Snowdonia
August 23rd - 24th 2008
The weekend's activities include:

Saturday 23rd
Walk 1: A walk to the lakes and information about fishing and navigation with Cambrian Angling and Bob Cole. Meet at Cwmorthin Car Park 10.00a.m

Walk 2: Climbing taster session- 'Behind Garreg Ddu'. Climbing sessions with experienced leader. (age 11+). Meet Diffwys Car park 10.30a.m

Walk 3: 'A day on the Moelwynion'. A 5 hour mountain day with a local qualified mountaineer (Age 18+ ). Meet at Bryn Elltyd Guest House, Tanygrisiau, 10.00a.m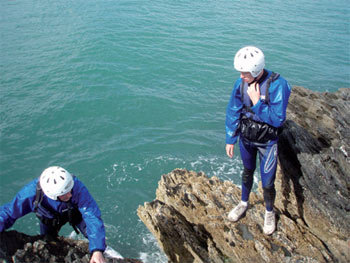 Sunday 24th

Walk 4: Fishing Competition on Tanygrisiau lake (Entry Fee £7 adults/ £4 juniors- Prizes on the day!).
Meet Lakeside Cafe 10.00a.m

Walk 5: Nature and Geology walk. Meet Blaenau Ffestiniog Memorial Hospital 10.30a.m. (1-2 hour walk)
Walk finishes at Tanygrisiau Lake, led by Community Champion Walk Leaders, Biodiversity Team and Roland George.

Walk 6: Padlo Blaenau. An opportunity to taste fun kayaking/canoeing sessions under the leadership of Clwb Padlo Blaenau (£1.00). Meet 10.00a.m Lakeside Cafe

Walk 7: Historical town walk with Rhian Williams.
Meet at the tourist information centre, Blaenau Ffestiniog 12.00p.m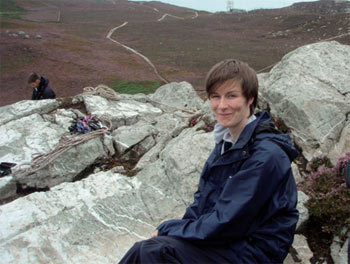 For more information or to book a place please contact Ceri Cunnington 01766832214 or Ann Griffiths 01766 831 783. The organisers have the right to change routes as circumstances demand. All walkers are expected to wear clothing and footwear appropriate to the route, and it is recommended that waterproofs and sufficient food and drink is carried.

Any profits will be donated to the RNID charity
website link
Help us develop the Ffestiniog area and Eryri as a hub for outdoor activities such as climbing, walking, fishing, biking etc


Antur 'Stiniog's aims:

1. To develop the Ffestiniog and Snowdonia Areas as a focus for outdoor activities.

2. To develop Antur 'Stiniog as an 'umbrella' for groups which provide outdoor activities in the area and a contact point for training and employment in the field.

3. To develop a mountain biking centre of international standard which will be suitable for competitions and recreation.

4. To establish a business which will be valuable to the local community.

5. To develop the status of the Ffestiniog Area as a venture tourism, cultural and economic centre.

6. To provide employment of high standard and training opportunities for local people.

7. To invest any profit made to further develop the business and to support other local community enterprises.

8. To include the needs of other outdoor users in the scheme and work to promote the quality of life of the residents of the area.

9. To establish an innovative centre which will marry the outdoor activities and our rich heritage.

10. That the developments of Antur 'Stiniog will be environmentally sustainable conforming to the ethos of the Green Town Project.
Stiniog outdoor activities weekend! Statistics: 0 click throughs, 1781 views since start of 2022
Stiniog outdoor activities weekend! is in
Conwy
Entrance Charge

Date and Times

23-Aug-2008 24-Aug-2008

Contact Details

Stiniog outdoor activities weekend!

phone

: Ceri Cunnington 01766832214 or

fax

:

News & Special Offers