BRC Exams
@
Please book in at least 48 hours prior to event.
British Riding Clubs Training and Examinations - as a member of an affiliated riding club, you can take BRC Equitation and Welfare exams.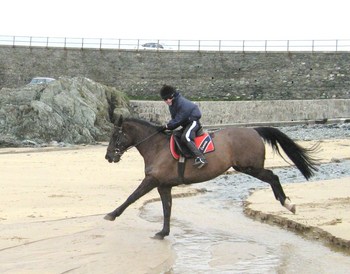 These are split into Seniors and Juniors and there are two parts to the exam: Equitation and Welfare. The equitation side of things examines your riding ability while welfare focuses on stable management. What is so appealing about these exams is that they are compatible with the BHS exams.
There are four levels to the Equitation and Welfare exams. If you pass Equitation 3 with Jumping and Horse Welfare 3 you gain direct entry onto a BHS Stage 3 exam.
Taking a BRC Exam
• Seniors must be 18 years and over on January 1 in the current year. Juniors should be between 8 and 17.

• Candidates must adhere to the exam dress code.

• Each exam costs £10.00 payble to the BRC office. An additional fee will also be payable to your club.

• If you have passed Equitation 3 (with Jumping) and Horse Welfare 3 you are eligible for direct entry into BHS Stage 3.

• All exams are compatible with BHS Examinations so the transition from BRC to BHS exams remains appealing and accessible.

• A member is debarred from re-taking a test until a 3-month period has elapsed.
BRC Exams Statistics: 0 click throughs, 945 views since start of 2022
BRC Exams is in
Isle of Anglesey
Entrance Charge

Date and Times

13-Oct-2009 13-Oct-2009

6.30pm - 8.30pm

Contact Details

BRC Exams

News & Special Offers

The next testing will take place in Spring 2011, information to follow in the January newsletter